Menaggio village, a beauty on Lake Como
Menaggio village is one of the main on lake Como. You can reach it easily from Bellagio. With a ferry or a boat in less than 10 minutes you will be on the other side of the lake and in the center of Menaggio. The heart of the village is ancient and tipycal italian. As all the oldest group of houses on the lake, originally they were populated by fishermens. Then from the 19th century many were the reach people from the big cities that choose the lake for theis holiday villas.

Menaggio lakeside
Lakeside worth a walk. All the flowers and the view on the lake are stunning. From there you can reach one of the little streets taking to the main church and square. Another typical spot of the italian villages. Menaggio is also great for a day of shopping. Many are the walks starting from there to spend a day in the nature, on the lake mountain.  Planty of restaurant are great for tasty italian food to enjoy during a lunch or dinner in a charming atmoshpere.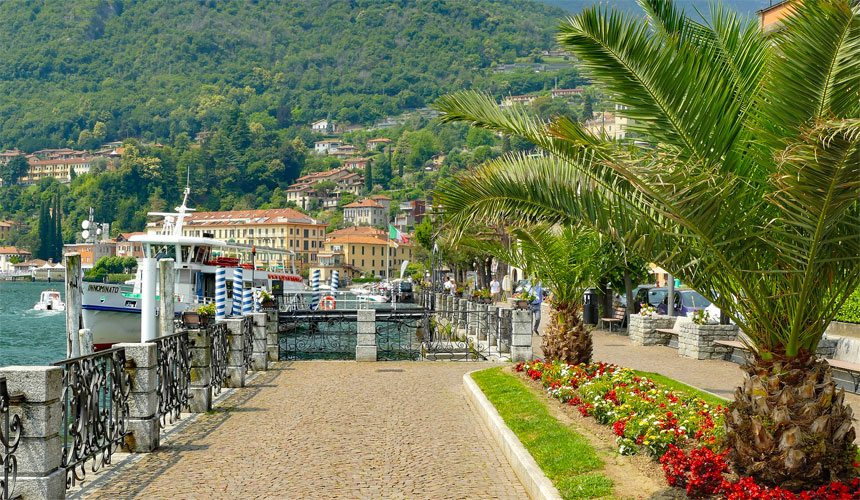 A boat trip is always a great idea once on Lake Como. Admiring the landscape from a different perspective will make you appreciate even more the beauty of our place and country. You can perceive details and spots that are hidden from the shores but unique. You can also reach the other sides avoiding the traffic on the narrow lake streets. And enjoy a day relaxing while sunbathing and swimming.
Don't miss to visit Menaggio and discover it!