Full day cooking class in Bellagio, Lake Como at Nenè Kitchen.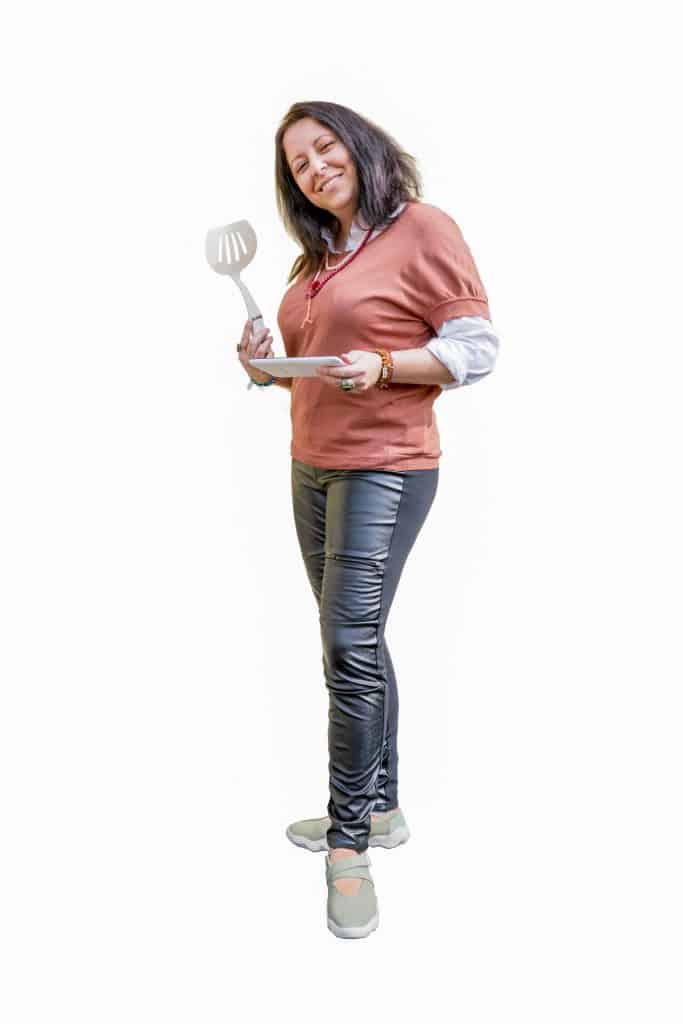 Viviana Musumeci is a woman, a wife, a mother, a journalist, a writer, a professor, but above all a "bonne vivante" and she likes to eat and to cook.
She contributed and still do it to many italian magazines.
She write about fashion, lifestyle, luxury and, of course, food.
She is the founder of VM-MAG.com and she also write recipes and visit restaurant in order to discover new lovely places where you can eat.
Meet Viviana at Nenè Kitchen in San Giovanni, a lovely Bellagio hamlet. Nenè Kitchen is a magical place where you get by following the jazz music spread by Nenè Food – a small deli shop with a contemporary desgn cosmopolitan and local at the same.
Viviana will host you in this lovely and charming location, where you will spend the most entertaining time of your lives, talking about food, ingredients, recipes and more, because this is not an ordinary cooking class in Bellagio; this is real life experience with the #cookingjournalist of Lake Como.
From March to May classes on Friday from 10AM-3PM.
From June to September – except from the 10th to the 30th of August – everyday classes from 10AM-3PM
From 6 till maximum 10 people. Reservation is required.
Your cooking class in Bellagio includes:
– a 5 hour day of cooking tuition and exploring ingredients
– preparation of 3 dishes: antipasti, pasta/risotti, legumes and vegetables and fish/meat courses
– all ingredients and wine to complement the dishes
If you are spending time relaxing around Lake Como come and enjoy the cooking class in Bellagio experience!
Contact us or Viviana to book and customize your experience:
[email protected]
[email protected]
VM-Blog